Description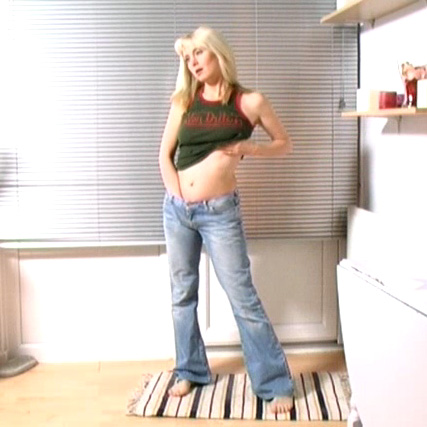 Scene 1 – skymouse-wpmc1-00008-charlie_julia
Brown haired Charlie and Blonde Julia are fast asleep together on the bed, but Charlie has no intention of sleeping for long, the camera wants you to watch as Charlie slips her moist fingers inside her white panties and teases her wet pussy.  Charlie is extremely turned on by the thought of pissing her panties that her fingers rotate faster and faster, her other hand is caressing her pert breasts.  Julia is unaware that her best friend Charlie is next to her and is fingering herself harder and harder.  Will Julia realize as Charlie reaches her climax? tune in to find out
Scene 2 skymouse-wpmc1-00014-caroline_angelina
This scene is hot, two gals who love the feeling of pissing their panties in front of each other before exploring each other's bodies and pussies, expect close ups as both Caroline and Angelina toy with their breasts before exploding warm piss into their panties.
Scene 3 – skymouse-wpmc1-00021-tammy
Fabulous girl next door Tammy is in the kitchen, but making breakfast in her pink dressing gown is not high on the list of priorities, Tammy fondles with her hard nipples from within her dressing gown, she looks down the camera at you as she crouches down to piss her sexy panties.  But this is not the end of the story as Tammy walks into the living room to continue exploring her sexy body, Tammy lays on the floor and slips her fingers into an already wet pussy, Tammy wants you to watch as she caresses her toned body, but when a bottle of baby oil and a Rampant Rabbit appears, you know this scene is going to be wild and sexy.
Scene 4 – skymouse-wpmc1-00022-karolina
Sexy Karolina perches on her living room chair with a pair of panties covering her pert body, Karolina relaxes and pees her panties, as she does so she massages her panties, feeling every seductive second of warm piss that fills her panties.  But what Karolina has yet to tell you is that her fantasy is wetting her panties, expect close ups as Karolina fulfils her desires with a vibrator.
Scene 5 – skymouse-wpmc1-00034-mystiq
Provocative gal Mystiq seductively invites you to watch her as she carefully strokes inside her jeans, Mystiq feels her bulging tummy which is ready to explode.  Her hips sway backwards and forwards as Mystiq feels the urge to pee grow stronger, expect soaking Jeans and sodden panties.
Scene 6 – skymouse-wpmc1-00039-zuzana_katy
Dazzling gals Zuzana and Katy are sitting together on the couch, but when both gals are topless and willing to explore each other's bodies, you know this scene will be hot and steamy.  Both gals pee their tight panties in front of each other, if you wish to see two best friends touching and caressing each other's dripping wet panties, then this scene is for you